The purpose of Women's Ministries is to help you learn and grow in your Christian faith with other women from all walks of life. There are regular Bible studies that meet at EAST, as well as occasional social events throughout the year.
No matter your age or life stage, you're welcome to join at any time during the year - we'd love to have you there.
For additional information on upcoming events visit the
Treasured Women's Ministry Facebook page.

Bible Studies
Wednesday Evening Ladies Echo
This weekly study meets Wednesday at 6:00 - 7:00pm in Room D102.
This study is for all ladies of all life stages.

Wednesday Night Ladies

Join us for a weekly Bible study on Wednesdays from 6:00-7:00pm in D Building

The Wednesday Night Ladies Study provides an evening study for women of all ages and backgrounds.
Upcoming Events
Annual Ladies Brunch
Guest Speaker: Loni Hodel
Cost: $25/person
Lunch included if registered by April 12th

Doors open at 8:30 am
Simulcast begins at 9:00 am

No Childcare

Simulcast Registration

Recent Events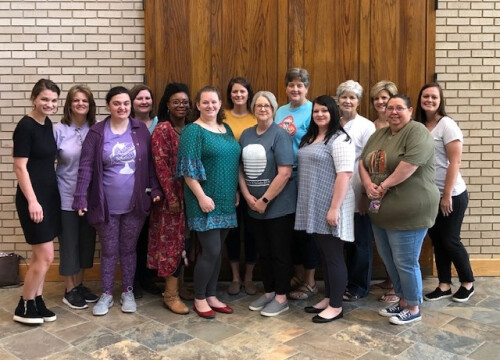 What a blessing our ladies received this weekend at the Kelly Minter Cultivate event in Alexandria. The message was that Jesus Changes Everything—Identity, Heart, Purpose, and was based on Matthew 8-9.

Saturday, January 25, 2020