The purpose of Women's Ministries is to help you learn and grow in your Christian faith with other women from all walks of life. There are regular Bible studies that meet at EAST, as well as occasional social events throughout the year.
No matter your age or life stage, you're welcome to join at any time during the year - we'd love to have you there.
For additional information on upcoming events visit the
Treasured Women's Ministry Facebook page.

Bible Studies
All Ladies studies have been suspended until further notice.

Please look for studies in
RightNow Media
Upcoming Events
Ladies – We have had to cancel the Going Beyond Simulcast at East Leesville Baptist Church. You can, however, still attend the event. Access the link below to Lifeway; scroll down to the bottom of the screen and click on Individual registration. It will be a blessing.
If you had already registered online for the Simulcast at East,
your payment is in the process of being refunded.
Questions contact Monica @ .
Recent Events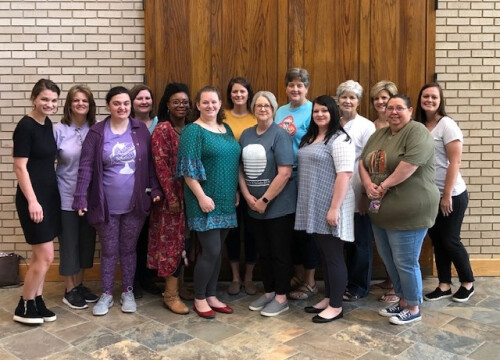 What a blessing our ladies received this weekend at the Kelly Minter Cultivate event in Alexandria. The message was that Jesus Changes Everything—Identity, Heart, Purpose, and was based on Matthew 8-9.

Saturday, January 25, 2020