« Back to Staff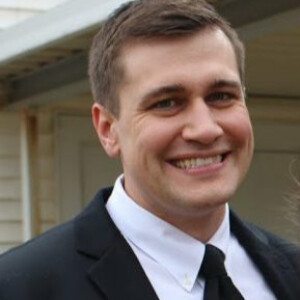 Jason Kees
Associate Pastor of Discipleship
office: 337-239-3733
Jason grew up at East Leesville Baptist Church and was baptized at eight years old. When he was attending a back-to-school camp at Dry Creek Baptist Camp in 2001, he felt the call to serve the Lord in full-time ministry.
He graduated from Louisiana College in 2010, where he earned a Bachelor of Arts in Christian Studies. In 2013 he earned a Master of Divinity from Southwestern Baptist Theological Seminary in Fort Worth, TX, majoring in Biblical Languages and Biblical Theology. He also earned a Master of Theology and a Doctor of Philosophy in Biblical Studies from Midwestern Baptist Theological Seminary in Kansas City, MO in 2018.
Jason has been fortunate to invest in the lives of students and adults in various aspects of pastoral and youth ministry. His passion is to help believers meditate on God's word day and night (Ps 1:2), so that they can become better readers of God's Word. He also serves as an adjunct professor of Biblical Studies at Midwestern Baptist Theological Seminary, where he has the opportunity to train students in the Bible.
Jason and his wife Heather have been married since May 19, 2012. They have three children: Kate, Adam, and Ava. He is thrilled to be able to serve at his home church.