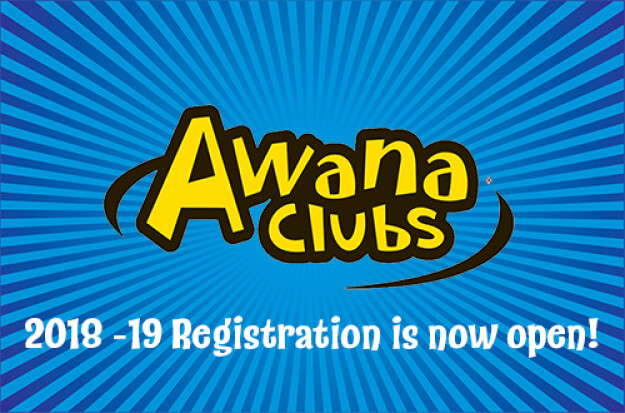 2018 Awana Registration
Every Wednesday from 07/25/2018 to 09/05/2018
WHAT IS THE COST TO JOIN AWANA?
Yearly registration per child is as follows:
$50 for first child in family.
$35 for each additional child (brother/sister) within the family.
This fee includes your child's uniform, books, awards, and also helps to fund the AWANA store.
There is no cost for children in Wee Care, however parent must remain on campus.
Once you have finished submitting your child(ren)'s registration forms,
you may go to the "Giving" section and pay online or bring the payment when you come on first night of AWANA.
If paying online, note the name(s) of the children and print out
and bring confirmation.