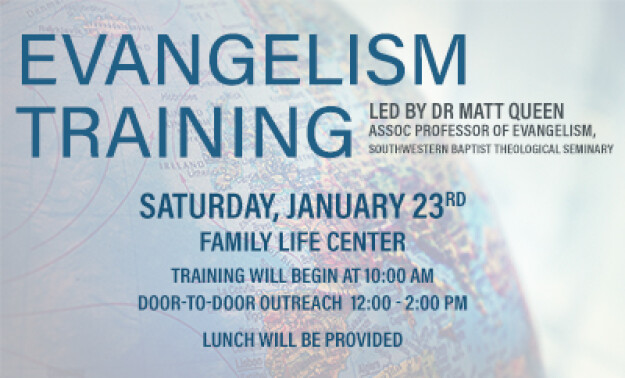 Evangelism Training
Saturday, January 23, 2021, 10:00 AM - 2:00 PM
Dr. Matt Queen, professor of evangelism at Southwestern Baptist Theological Seminary, will be with us for evangelism training on Saturday, Jan. 23.
Training will begin at 10am in the gym. Lunch will be provided. We will then go door to door to share the gospel with our neighbors from 12-2.
This training will equip in how to begin conversations, how to overcome timidity and fear in talking to others about Jesus, and what must be shared in order for someone to know how they can be saved.
We will then immediately practice what we have learned by going out in teams to proclaim Jesus to our neighbors.